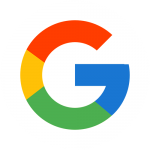 Why does your local Michigan Business need
a page on this website?
When you are trying to accumulate reviews (or get more "likes") for your Michigan business to gain more online exposure, it's a pain to try & remember what & where all those different links are on the internet.
Yelp
Google Reviews
Angie's list
Merchant Circle
Trip Advisor
Yellow Pages
City Data
Thumbtack
Four Square
Zoc Doc
Etc.
Facebook
Twitter
LinkedIn
Instagram
Pinterest
Youtube
TikTok
Tumblr
WordPress
Etc.
That's a lot of different places you'd like your clients to go to!
Not to mention you have to tell them exactly where (place by place) how to get there & then what to do!
That is a hassle. We've done it (not fun), and clients are confused too. We've come up with an easy solution to combat all of that! Send your customers to just one spot, where they can see all of the different places for reviewing your Greater Detroit area business! Potential clients have a simple way to connect with you socially on all of your networks!
When you get a page on likeUS.online, you just send people here!
Your business name & logo are prominently displayed right on the homepage so YOUR clients can find you easily.
(being listed on the homepage may also generate you exposure from new prospective customers too!)
They just find on your business name & can then view every single online review & social media site that you are registered on. This makes it convenient & simple for them to do, leading them to actually leave a review or interact online with your Michigan business!
Sounds great, right?
[do you need/want to be listed on more online social media sites for greater internet exposure? GO HERE]
Would this help your business?